No matter how many facial treatments there are, hyaluronic acid is still king. And it will be very difficult to unseat him. Because every time a new cosmetic asset enters the scene, it serves as a ladder. That is its most powerful weapon: when combined, its benefits are multiplied. Your objective? Get the most out of it.
Benefits of hyaluronic acid.
On its own, it is indispensable for a healthy face. Remember that it is a natural part of our skin and its quantity decreases as we age. Let's review their role:
Moisturizes and hydrates. It attracts and retains water molecules in our tissues.
Stimulates the production of collagen fibers that support the skin. In other words, it is firming.
It provides elasticity, as it also promotes the creation of elastin.
Fills wrinkles and expression lines.
These functions make our skin look younger. And, as we have already mentioned, they form the ideal base for adding other cosmetic active ingredients.
It combines hyaluronic acid with these active ingredients:
Organic silicon. It is also naturally present in our body. And, in addition to sharing functions with hyaluronic acid, it is an antioxidant: it fights free radicals that attack our cells. In other words, the ideal combo against premature skin aging. For body use, it reduces flaccidity and stretch marks.
Asian pennywort. This ingredient is one of the most revered by estheticians. And it comes from a plant with many properties. Among other actions, it protects, repairs tissues and promotes healing. Excellent for the most damaged skins.
Proteoglycans. In fact, hyaluronic acid belongs to this category of protein molecules. And although it is the best known, it is not the only one. Proteoglycans are usually presented in ampoules accompanied by other substances such as vitamins, glycogen, melatonin… Their main benefit is that, in addition to moisturizing and nourishing in depth, they provide visible radiance.
Give it a touch of color!
If you want to soften the tone, make it more even and reduce blemishes, your winning combination is hyaluronic acid plus Bymglow.
Bymglow is a color treatment with a permanent BB Cream effect and without the sensation of wearing makeup. How does it achieve this? Progressively blurring imperfections, not covering them. Reduces pore size, reduces dark circles and smoothes fine lines. And it's so versatile that it even works as a treatment for hand blemishes.
It acts on the epidermal layer providing hydration and radiance.
It is available in 4 shades, so it adapts to every skin with a very natural result.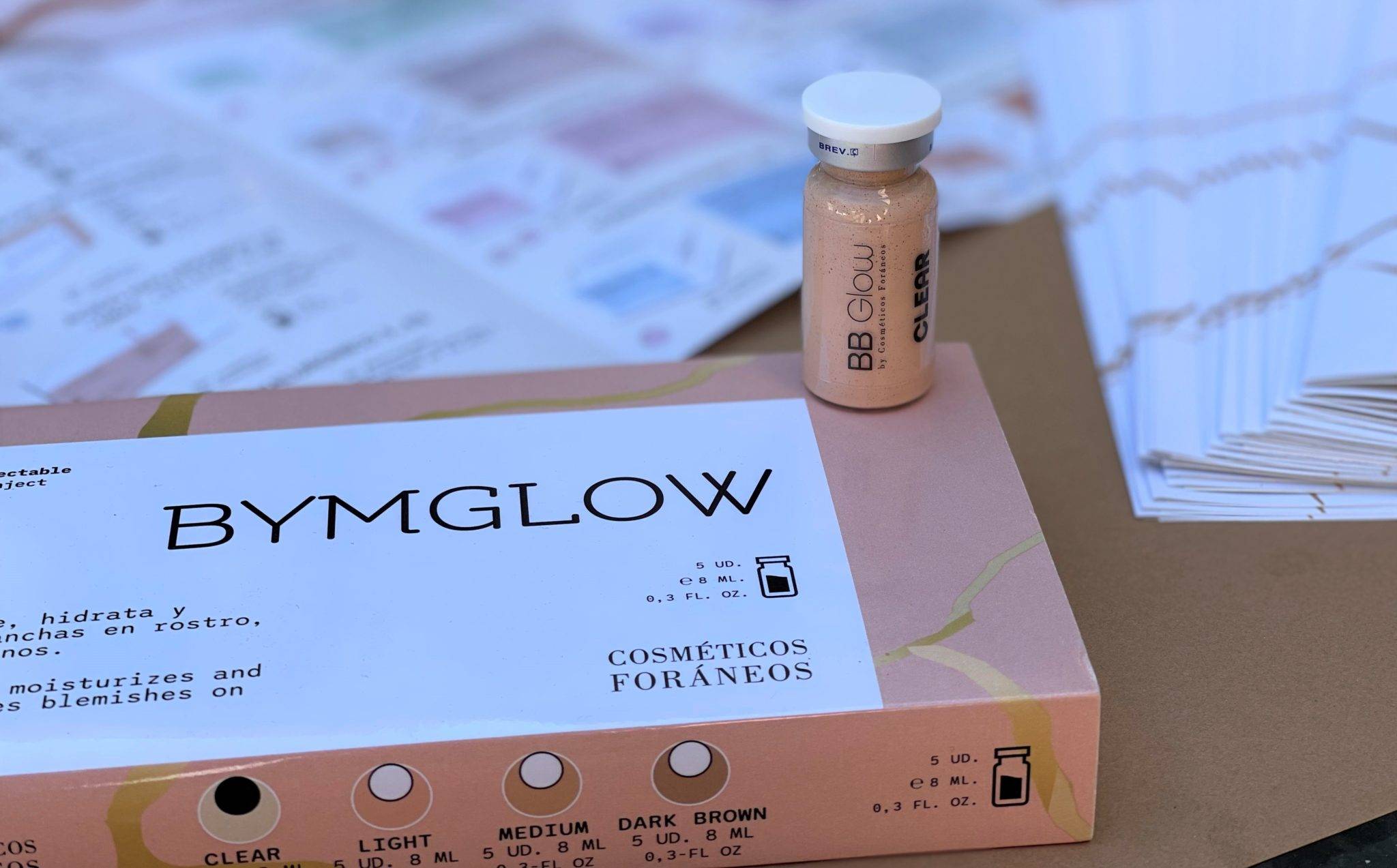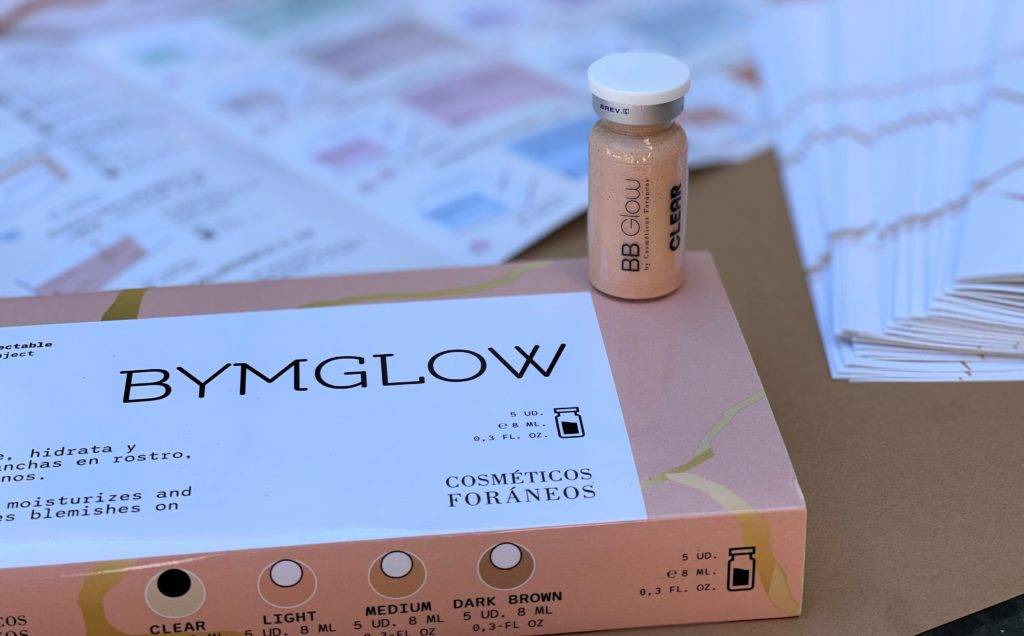 Apply with Dermapen.
Hyaluronic acid in serums and masks is recommended to be included in the daily routine. But if we are looking to restore the skin's vitality and maintain it in the long term, manual application is not enough.
And no, it is not necessary to inject it. We propose a system that is halfway between the two options.
The Dermapen is an instrument that, by means of millimetric surgical steel tips, penetrates the cosmetic active ingredients into the epidermis. You can adjust the depth at which you work yourself. In this way, the substances (as long as they are liquid) do not remain on the surface and the results will be longer lasting.
You know what we mean, right? Indeed: it serves to introduce both the hyaluronic acid and the active ingredients with which you decide to combine it. In fact, it is the system designed for Bymglow color treatment.
If you can already see the results in the first session, imagine after 3 or 4!
Do you want to learn how to apply cosmetic actives with Dermapen?
In this article we explain in detail everything you need to know before you start using it. But if you want to put it into practice, we recommend classroom training. Find available dates and cities in our course calendar.