Jelly spa – Ohh Lavender Gel
€4.36 IVA incluido
Ohh Gel, a fun spa experience for pedicures in the form of gelatin, its benefits are multiple, prevents the dissipation of water heat and in turn accelerates the process of softening hardness, while enjoying a unique, relaxing, moisturizing, detox, refreshing and aromatherapy sensation.
Out of stock
Description
Pack of 2 units, the 1st sachet is the soak, soak the feet for 10/15 minutes in jelly spa, then with the feet in the tub add the 2nd sachet (mineral solution) and stir until the gelatin is completely dissolved.
You will again have water that will disappear from your bathtub when the plug is removed.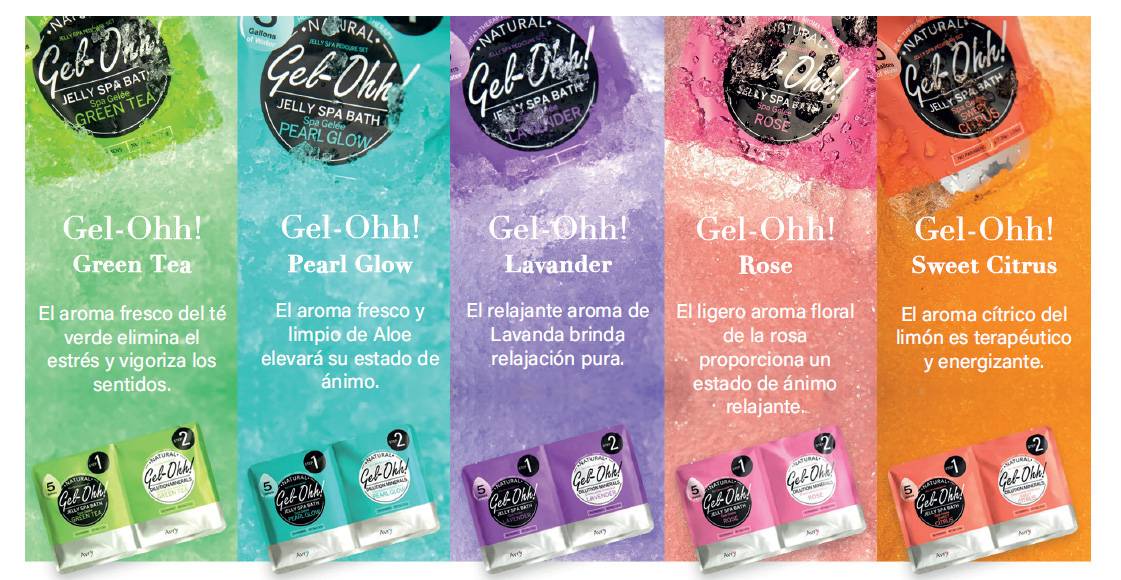 Additional information
| | |
| --- | --- |
| Weight | 0.3 kg |
| Aroma | Lavender |
| Envelope size | 50 grams |